ELEVATE YOUR KITCHEN OR BATHROOM WITH NEW CABINETS IN DAWSONVILLE, GA
Explore cabinetry from Dalton Wholesale Floors! DWF allows you to express yourself with distinguished, quality products from top brands including Wellborn and Marsh. Get the kitchen or bathroom of your dreams with our help!
ROOM VISUALIZER TOOL
Get the kitchen or bathroom of your dreams and choose every detail, from the color right down to the hardware, for a look that's uniquely yours. It's simpler than ever, thanks to our easy-to-use room visualizer tool. Once you've found the perfect design for your home, send us the details of your project for a free design estimate.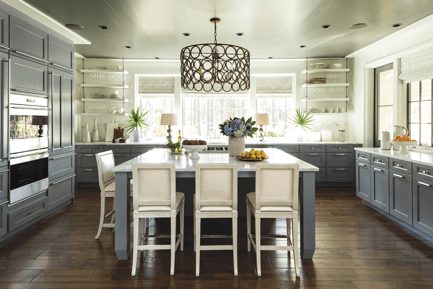 WELLBORN CABINETS
Since 1961, Wellborn has been proudly crafting kitchen and bath cabinetry in Ashland, Alabama. Today, the brand is known for its quality craftsmanship. The entire Wellborn family of employees takes great pride in producing quality cabinets, from the timber that arrives at the sawmill to the finished cabinet.
Wellborn offers 6 product lines:
Home Concepts, Select, Premier, Estate, Elegant Bath and Wellborn Closets, providing you with a wide variety of options to choose from.
The Estate Collection offers the "You Draw It" program as an option. This program is designed to help you bring a cabinet concept to creation.
Estate and Elegant Baths both offer "ColorInspire" as an option, which offers you the ability to choose from thousands of finish colors.
MARSH CABINETS
Marsh has been defining the modern kitchen cabinet for more than 110 years. While their business has evolved and grown, they still have the same commitment to providing Marsh dealers—and the families they serve—with beautiful handcrafted cabinetry that will last a lifetime. Marsh's heritage as a family enterprise can't help but find its way into their products, because they never forget that their cabinets live in the place where families gather—in the heart of the home.
Marsh cabinets include a microwave base, spice pullouts, and more, and the finish leaves your kitchen looking open and spacious.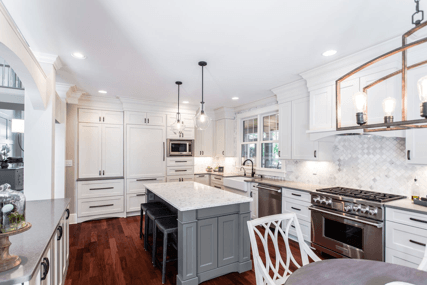 Jason Stanfield Director Of Cabinets
Jason Stanfield owned a successful remodeling company for almost 20 years prior to joining the DWF family as Director of Cabinets. He is excited to be working with a great team that continues to grow the cabinet branch of DWF. He resides in Dawsonville with his wife, Julie, and two children, Mollie and Elijah. He is a UGA graduate with a Poultry Science degree. Yes, poultry!
READY TO START YOUR NEXT FLOORING PROJECT?
Get in touch with the knowledgable and dedicated specialists at Dalton Wholesale Floors