WHO WE ARE
Dalton Wholesale Floors, Cabinets, & More (DWF) your "One Stop, One Source, The Solution" for builders, contractors, property management and homeowners. Our company spreads wide across the United States, consisting of seven retail stores, fourteen warehouses, two countertop fabrication plants, and still growing. We have business accounts set up with almost every major manufacturer in the United States, which provides us with the opportunity to deliver unbelievable pricing that is unbeatable.
Along with receiving the best prices, the biggest benefit of partnering with Dalton Wholesale is found within our stocking programs. Throughout the company, we utilize our extensive warehouse space to stock thousands of square feet of building materials to service our customers in a timely manner, and to alleviate any type of shipping delays during this crazy building economy.
At Dalton Wholesale Floors, our goal is to provide our customers with old-fashioned family service backed with honesty and integrity. We invite you to express yourself with a distinguished collection of designer choices, flooring essentials, cabinets, and more to enhance your home or business, with prices that match any lifestyle.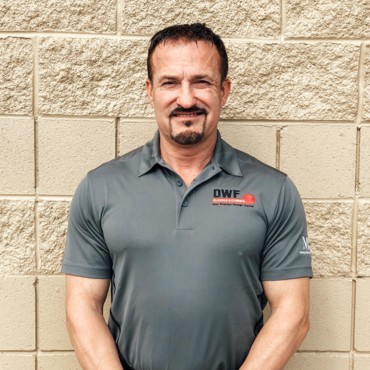 Todd Stephens
OWNER
Todd Stephens is from Calhoun, Georgia and is the owner of Dalton Wholesale Floors. In 2004, he started out on a new venture into flooring with DWF. Under his leadership, the company grew from a small operation to seven retail stores, two countertop fabrication plants, and seventeen commercial/property management ship points. Todd is an active member of the community and likes to give back as much as possible. "Your life is what you choose it to be," he says. "If you aren't happy, change it. If you want something else, just go and create it."
Steve Wallace

CHIEF FINANCIAL OFFICER
Rita Ruch

VICE PRESIDENT OF SALES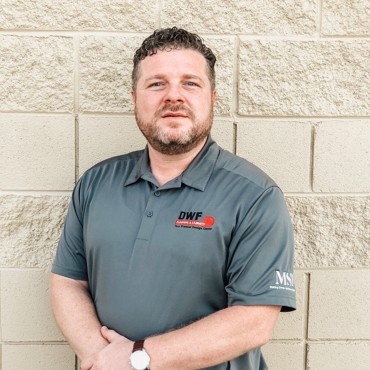 Nathan Murphy

VICE PRESIDENT OF PROCUREMENT
Ron Miller

VICE PRESIDENT OF FABRICATION
Jannette Diaz

PROPERTY MANAGEMENT MANAGER
Jason Stanfield
SALES DIRECTOR OF PROPERY MANAGEMENT
& COMMERCIAL SALES
Adairsville, GA

2004

Opened new showroom in March 2015

Ellijay, GA

2009

Relocated in November 2018

Jasper, GA

2012

Relocated in August 2018

Dallas, TX

2014

Warehouse Shipping Point

Houston, TX

2014

Warehouse Shipping Point

Tampa, FL

2015

Warehouse Shipping Point

Miami, FL

2015

Warehouse Shipping Point

Huntsville, AL

2016

Founded 1996 purchased by DWF 2016

Stone Mtn., GA

2016

Warehouse Shipping Point

Phoenix, AZ

2019

Warehouse Shipping Point

Miramar Beach, FL

2020

Our newest showroom location

Denver, CO

2020

Warehouse Shipping Point
Our Process
You'll work one-on-one with a knowledgeable sales representative to discuss your project and to help us get to know what you love (and what you don't). Next, you'll browse only the samples that suit your needs. You can shop for tile, wood, vinyl, and carpet and see exactly how they look in the rooms you're renovating. Plus, you'll get expert advice and design guidance to help you work through all the possibilities and find the perfect choice for every space.
READY TO START YOUR NEXT FLOORING PROJECT?
Get in touch with the knowledgeable and dedicated specialists at Dalton Wholesale Floors