ELEVATE YOUR KITCHEN OR BATHROOM WITH NEW CABINETS
Explore cabinetry from Dalton Wholesale Floors! DWF allows you to express yourself with distinguished, quality products from top brands including Wellborn and Marsh. Get the kitchen or bathroom of your dreams with our help!
ROOM VISUALIZER TOOL
Get the kitchen or bathroom of your dreams and choose every detail, from the color right down to the hardware, for a look that's uniquely yours. It's simpler than ever, thanks to our easy-to-use room visualizer tool. Once you've found the perfect design for your home, send us the details of your project for a free design estimate.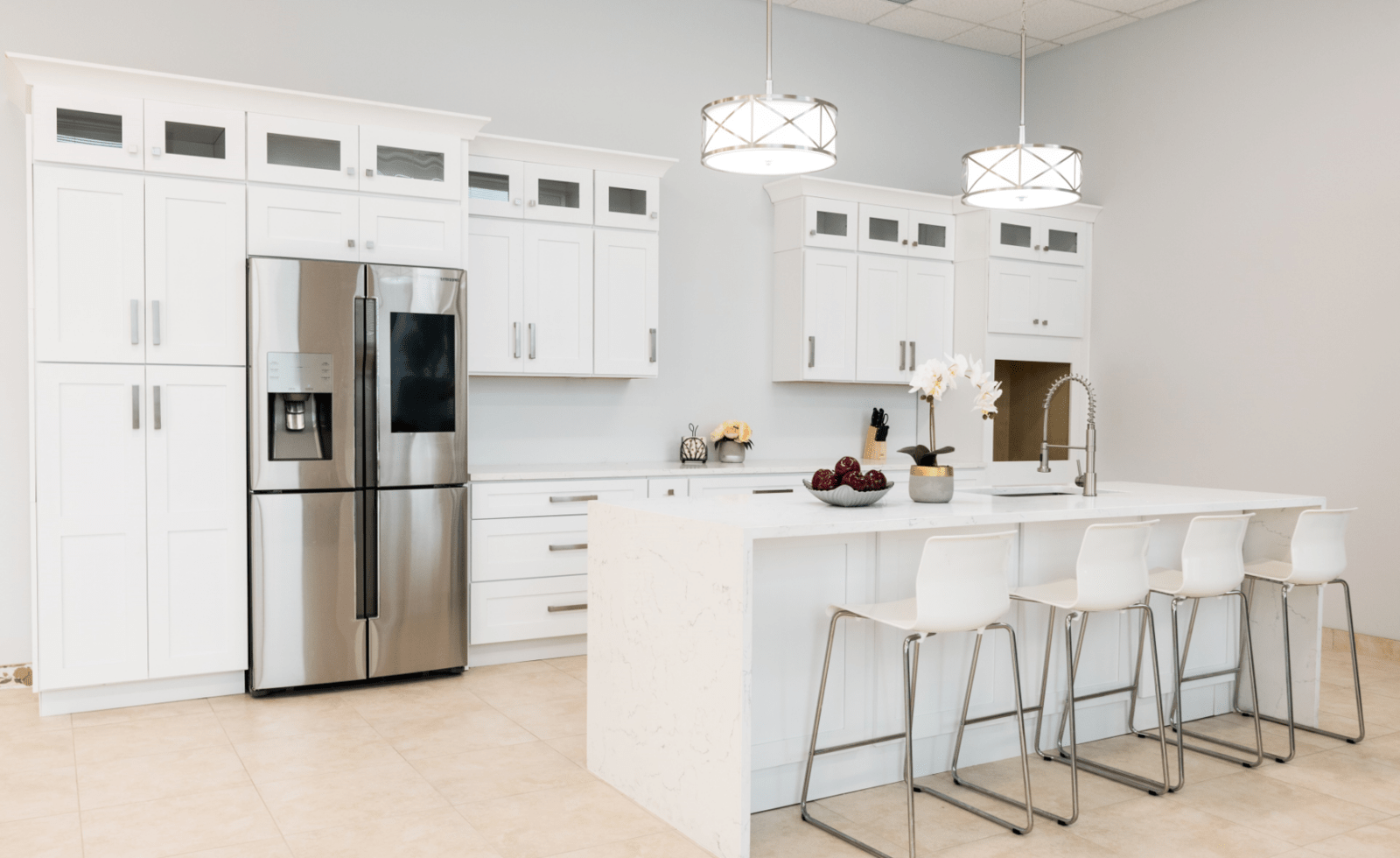 SOHO CABINETS
Soho cabinets is devoted to providing great cabinets with a great price. Our product has a purpose to expand and express your possibilities but not your budget.
WAYPOINT CABINETS
Waypoint Living Spaces® makes remodeling easier with design professionals that offer more than beautiful cabinetry for kitchens, naths, or any room in your home or business.
Every Waypoint® cabinet is built with American pride and craftsmanship using the finest materials available. With Waypoint® cabinetry, you get great cabinets with the perfect look and fit.
FIELDSTONE CABINETS
Fieldstone Cabinetry has been in business since 1978, building quality Fieldstone Cabinetry in Sioux Falls, South Dakota. Hundreds of experienced Fieldstone Cabinetry dealers and designers are located across the nation, ready to listen to you and create your dream kitchen and bath.
Fieldstone Cabinetry is a leader in the kitchen and bath cabinet market. Fieldstone Cabinetry has a variety of kitchen and bath vanities to fit all needs and styles. We specialize in custom cabinets, painted cabinets, glazed cabinets, and more. We have all cabinet styles: traditional, transitional, and contemporary. Get your perfect home with Fieldstone Cabinetry.​​​
READY TO START YOUR NEXT FLOORING PROJECT?
Get in touch with the knowledgeable and dedicated specialists at Dalton Wholesale Floors